The Mathematics Departments at Columbia University and Université Paris Cité collaborate to host an intensive summer research program in Paris tailored for rising senior undergraduate math majors and those in closely related fields. Participants from Columbia engage in collaborative projects with M1/M2 students at Université Paris Cité, receiving guidance from a faculty member in Paris and a graduate student mentor from Columbia. The 2024 program is tentatively structured in two parts: a pre-program training in New York during the Spring 2024 term, followed by a four-to-six-week program in Paris, France. Below, you will find details about the program, along with application instructions.
The application period for the 2024 CMUSRP has not commenced yet. 
Stay tuned for updates and more research opportunities! Follow us on Twitter @ColumbiaMath
---
Columbia Math Undergraduate Summer Research in Paris (CMUSRP)
Program Information
Details about the 2024 program will be released in late January or early February 2024. 
The 2023 program was led by Anton Zorich, Distinguished Professor of Mathematics at the Institute of Mathematics of Jussieu and Université Paris-Cité, and the program focus was on the Geometry and Dynamics of Moduli Spaces. The 2023 program required familiarity with the notions covered in Anton Zorich's course Panorama of geometry and dynamics of moduli spaces. The lectures were delivered in English. Knowledge of French is not required for the program.
Eligibility: The program invites applications from continuing undergraduate students at Barnard and Columbia University, irrespective of U.S. residency. We actively encourage applicants from diverse backgrounds and historically underrepresented minorities.
The program is not open to graduating seniors and graduate students. Students who have already earned or will have earned a bachelor's degree by August 31, 2024, are ineligible to apply. Additionally, students not currently enrolled full-time at Barnard/Columbia are not eligible to participate.
Please note that you have to be eligible to travel to France. To see whether you need a visa to travel to France, visit https://france-visas.gouv.fr/web/france-visas/
Students requiring a visa are strongly advised to initiate the application process for the program at their earliest convenience.
Program dates:
Stipend: To be determined (inclusive of expenses in Paris such as per diem, local transportation, and airfare). Housing in Paris is covered by the program.
For your application, you will need:
– One-page CV/resume
– One-page about your research interests and motivation for participation
– Unofficial university transcripts
– A reference letter from a faculty member. 
Application deadline: TBA
Application link: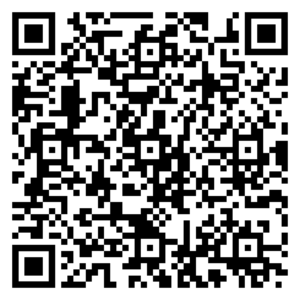 Collection of Self-Identification Data: The Department of Mathematics is committed to promoting diversity, equity, and inclusion (DEI) within scientific communities, recognizing their role in enhancing the quality, social relevance, and impact of research.
Self-identification data offers insights into the diversity of the student population applying for and receiving summer research funds. This information is crucial for assessing the fairness of our summer program and guiding future initiatives aimed at enhancing diversity, equity, and inclusion across all participants in the research enterprise. While completion of the new self-identification form is mandatory for applicants, there is an option in each category to choose "I prefer not to answer."
For more information, contact George Dragomir.
Follow us on Twitter @ColumbiaMath
---
The 2023 CMUSRP program is made possible with support from

Print this page