Professional resources
Professional organizations often offer heavily discounted student memberships that, among other benefits, let students attend events and access internal job boards. Please check this list of organizations that could be of interest to the MAFN students.
– Society of Quantitative Analysts (SQA)

All new MAFN students entering the program in Fall 2023 and beyond get a complimentary one-year membership to SQA. Student members get access to the members-only section of the SQA website containing presentation materials from past SQA programs. They also get free registration for online-only events, heavy discounts for in-person events, access to professional forums, and more.
– International Association for Quantitative Finance (IAQF)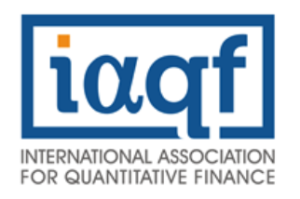 The MAFN Program is IAQF's Academic Affiliate Member. Our students are able to attend the IAQF's Annual Career Fair in the Fall, as well as a student project competition organized by this association.
– Chicago Quantitative Allience
– CFA Society New York (formerly New York Society of Security Analysts-NYSSA)
-Global Association of Risk Professionals (GARP)
– Journal Of Investment Management
-PRMIA (Professional Risk Managers' International Association
– QWAFAFEW (Quantitative Work Alliance for Applied Finance, Education and Wisdom