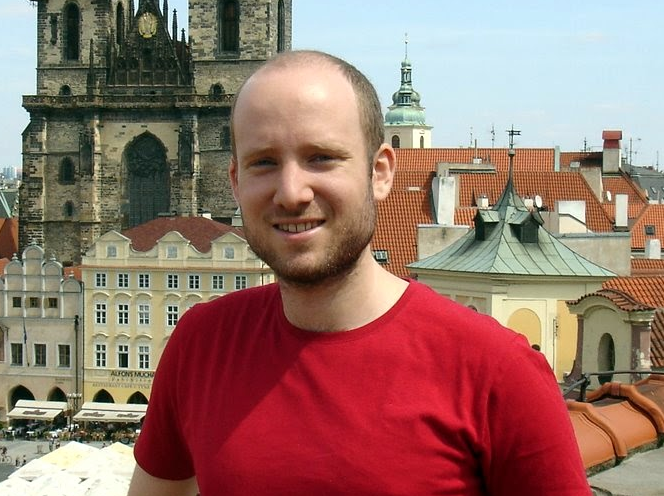 Ivan Corwin
Professor
Packard Fellow
Address: Room 603, Department of Mathematics, Columbia University, 2990 Broadway New York, NY 10027
Email: ic2354 at columbia dot edu
CV, Publication list, ArXiv preprint
Joel Lebowitz birthday zoom: Recording, Slides.
Upcoming organization of events:
Universality and Integrability in Random Matrix Theory and Interacting Particle Systems
CMI-HIMR Integrable Probability Summer School
Seminars:
Integrable Probability Working Group
Research group:
Postdocs: Evgeni Dimitrov, Alisa Knizel, Konstantin Matetski.
Graduate Students: Sayan Das, Promit Ghosal, Yier Lin, Shalin Parekh, Mark Rychnovsky, Xuan Wu, Weitao Zhu.
Undergraduates: Matthew Lerner-Brecher.
Former members: Guillaume Barraquand (postdoc 2015-2018, now CNRS at ENS Physics), Jeffrey Kuan (postdoc 2015-2018, now tenure track at Texas A&M), Hao Shen (postdoc 2015-2018, now tenure track at University of Wisconsin, Madison), Li-Cheng Tsai (2016-2019, now tenure track at Rutgers University), Yujin Kim (undergraduate 2018-2019, now graduate student at NYU).
Some past events and lecture notes:
Charles River Lectures on Probability and Related Topics: 1st Lectures, 2nd Lectures, 3nd Lectures
Simons Symposium on KPZ mini-course Part 1, Part 2
Summer school on KPZ equation and rough paths (lecture notes: Talk 1, Talk 2 and 3, Talk 4)
Summer school on randomness in physics and mathematics (from quantum chaos to free probability) (lecture notes: Lecture 1, Lecture 2, Lecture 3, Lecture 4)
Harvard-MIT Random Matrix Theory Afternoon
Columbia / Courant Joint Probability Seminar Series: Kardar-Parisi-Zhang Universality.
Workshop at Institute Henri Poincare: From Macdonald Processes to Hecke Algebras and Quantum Integrable Systems
MSRI Summer Graduate School on Stochastic Partial Differential Equations Lecture and TA notes
Introductory school: Disordered systems, random spatial processes and some applications Online lecture videos
Institute Poincare Lecture Series (Integrability Probability: Macdonald processes, quantum integrable systems and the Kardar-Parisi-Zhang universality class) (lecture notes: Lecture 1, Lecture 2, Lecture 3)
Galileo Galilei Institute for Theoretical Physics: Random interfaces and integrable probability Slides
Clay Research Conference Parallel Workshop on Advances in Probability: Integrability, Universality and Beyond
Stochastic Models and Probability (Including Random Matrices, SLE, KPZ and S(P)DE's), International Congress on Mathematical Physics Topical Session
Semester Program on New Approaches to Non-equilibrium and Random Systems, Kavli Institute for Theoretical Physics
Dynamics, aging and universality in complex systems
Random Matrix Theory Summer Session, Park City Mathematics Institute
Dyson-Schwinger equations, topological expansions, and random matrices
Transport and localization in random media: theory and applications
Odds and ends:
https://vimeo.com/158330262
Early application of replica trick in work of Mark Kac