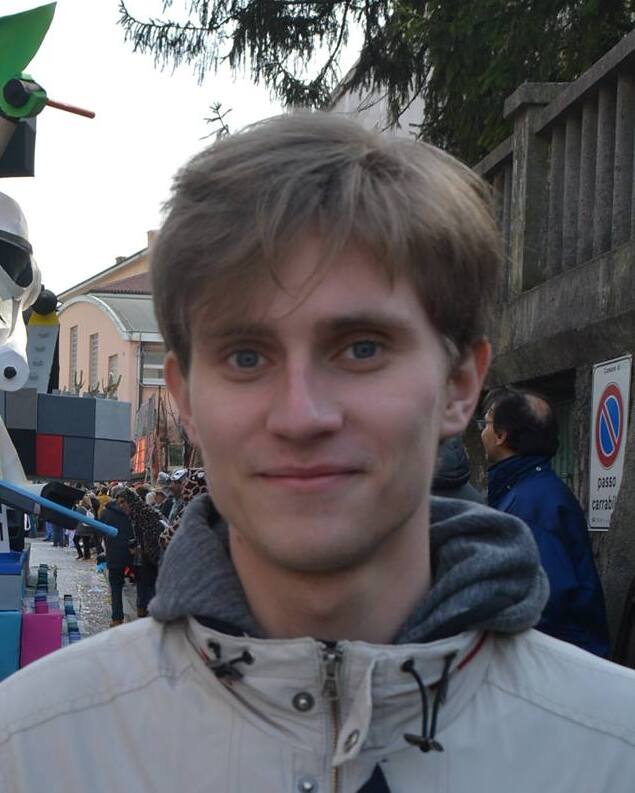 Konstantin Aleshkin
I am currently a Ritt Assistant Professor at Columbia University. Previously I was a PhD student at SISSA.
I obtained my PhD in 2019 from SISSA in Trieste, working under the supervision of Alexander Belavin and Boris Dubrovin.
Email address : aleshkin at math.columbia.edu
My CV.
Research interests
My main interest is in enumerative geometry and mathematical physics. Both subjects skyrocketed in the end of last century with emergence of string theory. I am mostly interested in mathematical structures arising from the interplay between these subjects.
Articles
Publications
Open/Closed correspondence and Extended LG/CY correspondence for quintic threefolds. (with M. Liu), Proceedings of the Conference on Homotopical Methods in Geometry and Physics (Ezra Festschrift) .
Higgs-Coulomb correspondence and wall-crossing in abelian GLSMs (with M. Liu), preprint, arxiv:2301.01266.
Probabilistic derivation of the higher equations of motion in Liouville CFT (with G. Remy), in preparation, PDF
Wall-crossing for K-theoretic quasimap invariants I (with M. Liu), preprint, arxiv:2210.10315.
Primitive forms without higher residue structure and integrable hierarchies (I) (with K. Saito), Integrability, quantization, and geometry, arXiv:2012.00844.
JKLMR conjecture and Batyrev construction (with A. Belavin and A. Litvinov), Stat. Mech., 1812.00478.
Open minimal strings and Gelfand-Dickey hierarchies (with V. Belavin), JHEP, arXiv:1811.04066.
Exact computation of the Special geometry for Calabi-Yau hypersurfaces of Fermat type (with A. Belavin), JETP Letters, arXiv:1806.02772.
Special geometry on the 101 dimesional moduli space of the quintic threefold (with A. Belavin), JHEP, arXiv:1710.11609.
Special geometry on the moduli space for the two-moduli non-Fermat Calabi-Yau (with A. Belavin), Physics Letters B, arXiv:1708.08362.
Minimal gravity and Frobenius manifolds: bulk correlation on sphere and disk (with V. Belavin and C. Rim), JHEP, arXiv:1708.06380.
Euler equations on the general linear group, cubic curves, and inscribed hexagons (with A. Izosimov), JEns. Math, arXiv:1504.03032.
Topology of integrable systems with incomplete fields. Mat. Sb., mathnet.ru.
Seminars co-organized
Teaching
Linear Algebra, Columbia University, Spring 2023.
Linear ODE, Columbia University, Fall 2022, Fall 2023.
Multivariable Calculus and Linear Algebra, Columbia University, 2019-2023.
Minicourse on string theory, Winter school on String theory, integrability and representation theory, Spring 2017.
Computations in geometry, Lomonosov MSU, Fall 2014.