Job Search and Career Services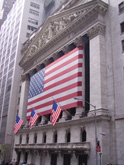 You can start preparing and executing your job search as soon as you have settled into the program.
You are encouraged to familiarize yourself with the services and resources of Columbia's Center for Career Education.
The center offers a range of services and resources, including counseling and workshops on resumes and cover letters, mock interview practice, a job posting database, on-campus information and recruiting events, and more.
Questions? Contact cce@columbia.edu.
Please be aware that many companies recruit their summer interns in the fall and finish up before the end of November.
Optional Practical Training (OPT)
"Optional Practical Training" ("OPT") allows international students to stay in the US for some time after completing the degree program , or after having been enrolled as a full-time student for at least one full academic year (two semesters), while engaging in employment related to the field of study.
Warning: As this page says, "Your OPT approval may take three months (or maybe more) to be processed by USCIS, so you need to plan ahead."
For more information, including rules, procedures and deadlines, please consult the International Students and Scholars Office (ISSO).
The Mathematics of Finance MA degree is STEM eligible. This means that during your initial period of post-completion OPT, you may be able to apply for an additional 24 months of OPT authorization. See F-1 STEM OPT Extension.

Print this page